Community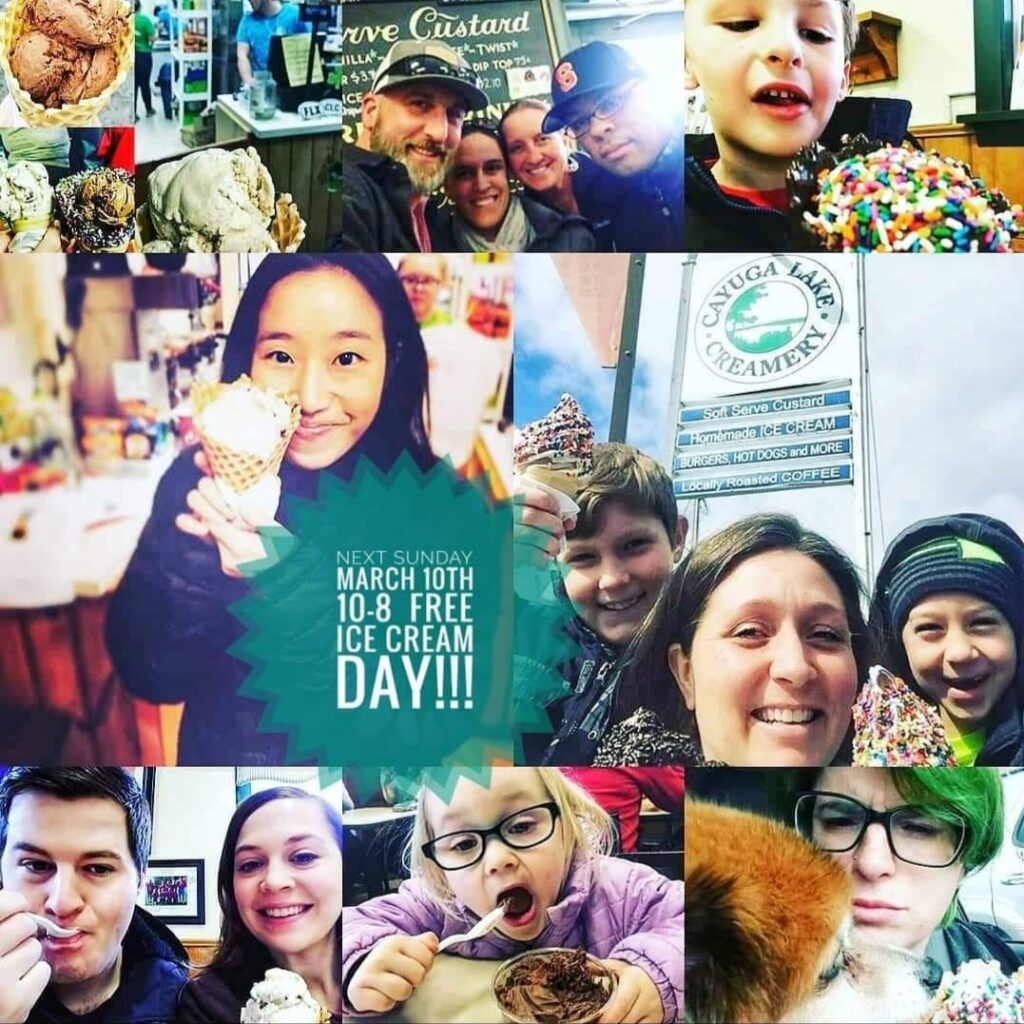 From our beginning, we have felt a responsibility to give joyfully back to the community we live and conduct our business in.
To that end, we have enjoyed participating in local festivals with our ice cream cart, donating ice cream or gift cards to nonprofit organizations in Interlaken, Seneca County, Ithaca, Tompkins County & occasionally our surrounding Finger Lakes community, sponsoring local youth sports teams, hosting Dine & Donate events and in past years, participating in Relay for Life. For many years we have held Free Ice Cream Day on Daylight Savings, offering a free kiddie scoop to all to give thanks for customers' patronage & celebrate the return of spring & another ice cream season.
To be Eligible for a Donation
In recent years, we have received an overwhelming number of requests for donation per year, each for a truly worthy & inspiring cause.  For a small business, the decision of which to donate to can be difficult as we would love to give to all.  To better manage these requests, we have implemented an online form here for you to fill out and submit for consideration for a donation.  Please note, it is our intention to donate to local nonprofits and initiatives & we will donate to any particular organization only once per year.  However, we have a donation budget and when its limit is reached, we are unable to grant requests except in unusual circumstances.
Donations are in the form of ice cream and gift cards.  No monetary donations are given.
We will not consider donations to any organization that chooses to discriminate on the basis of race, creed, religion or sexual orientation.  We are unable to donate to for-profit companies, including employee/volunteer appreciation days & holiday events. Organizations are limited to one request per 12 month period.
If you meet the criteria above, kindly take the time to fill out the form below.  We will respond to your request in 2-4 weeks time depending upon the time of year and volume! If we are able to help, we will send you an email indicating so.  All requests must be in writing & will not be taken over the phone.  Including your tax ID number on your request will help expedite the process and is highly recommended.
Fill Out a Donation Request Form