Catering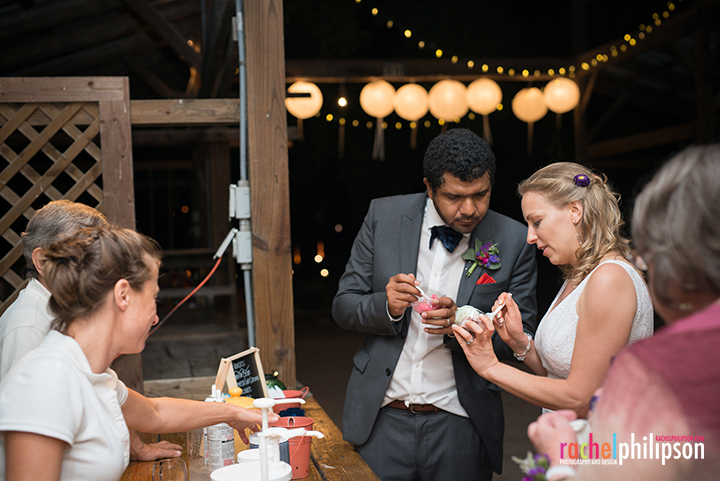 No matter what the occasion, ice cream will bring a smile to the faces of your guests.
We bring one of our mobile ice cream carts with eight of our homemade flavors of your choosing and provide professional staff to do the scooping.
We also offer a sundae bar option, personalized flavors and toppings that reflect your celebration as well as couple's cakes for weddings. Think of us for your next special event! If you have never tried our ice cream, we invite you to come into our shop for a tasting.
For more information or to book your event, contact Renee at: renee@cayugalakecreamery.com.