Our Story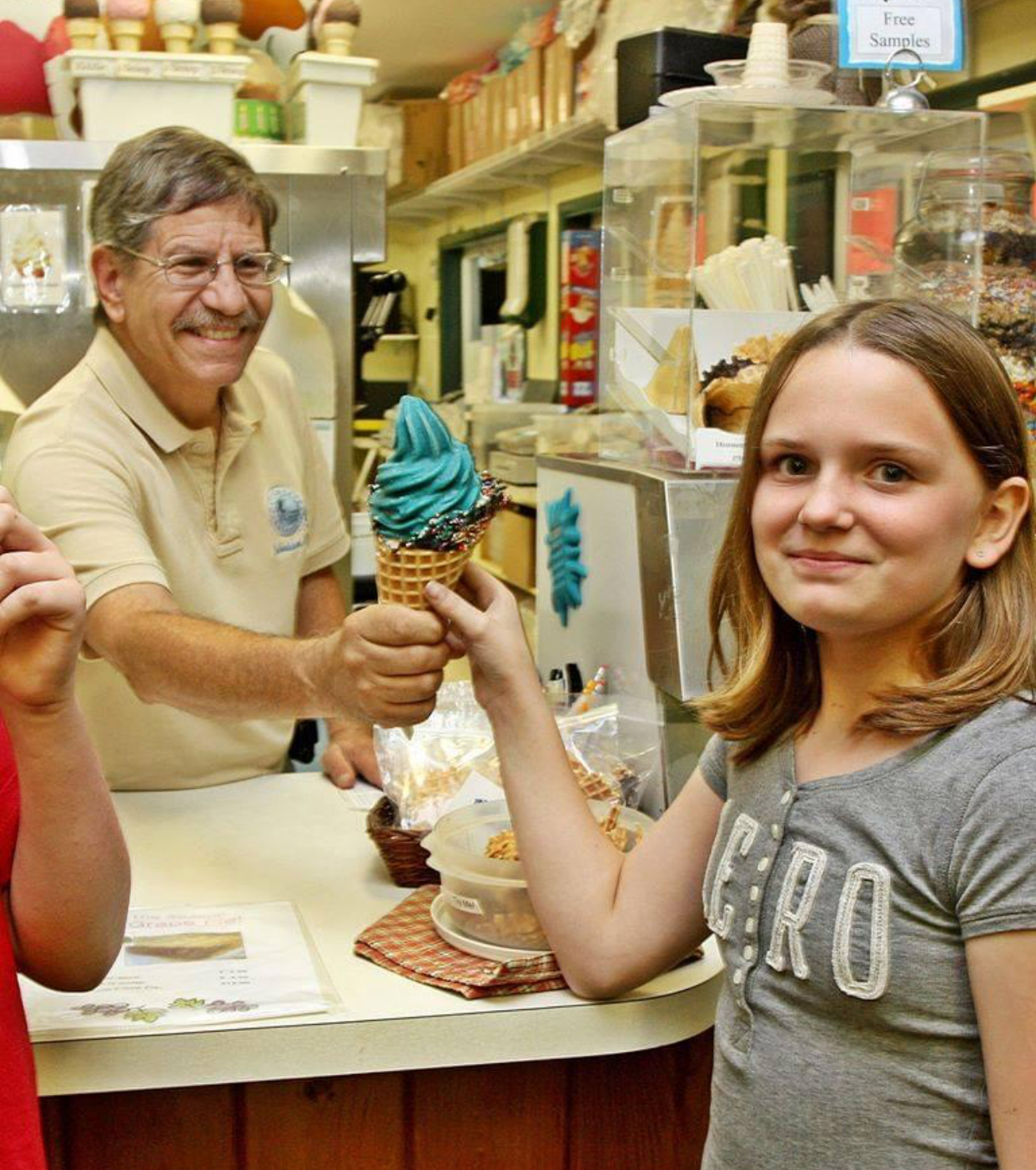 We use the finest ingredients to prepare our small batches of homemade ice cream on-site at our home store in Interlaken. The Interlaken store, commonly referred to as "The Creamery", is located on the Cayuga Lake Scenic Byway in the heart of Finger Lakes wine country & has been a favorite stop for locals, tourists visiting the Finger Lakes from near & far & families of students at the various local colleges since 2004. The perfect oasis for travelers of all ages, it includes an indoor dining room and attached deck. Our outdoor dining area includes a waterfall feeding into a pond, home to many fish and frog friends, as well as our famous Creamery Express wooden train play structure. This area is pet friendly. We offer roadside fare for travelers who are looking for a meal including daily specials. Specialty ice cream items, including cakes, sandwiches and cupcakes are available for take-home and pre-order.
Homemade flavors include exceptional versions of the classics, seasonal flavors & unique offerings such as Lavender, Maple Bacon, Ultimate Fudge Brownie, and our famous Seneca Salt Caramel. Wine flavors created with the assistance of local winemakers are a regular favorite. Non-dairy vegan options, sorbets, and gluten-free offerings are always available. We scoop about 30 of our over 200 flavors at a time. Flavors are produced on a rotating basis.
We opened our second location in downtown Ithaca inside the historic Dewitt Mall in November of 2020. What a time to open an ice cream shop! It offers ice cream, milkshakes, sundaes and novelties as well as indoor seating.