Interlaken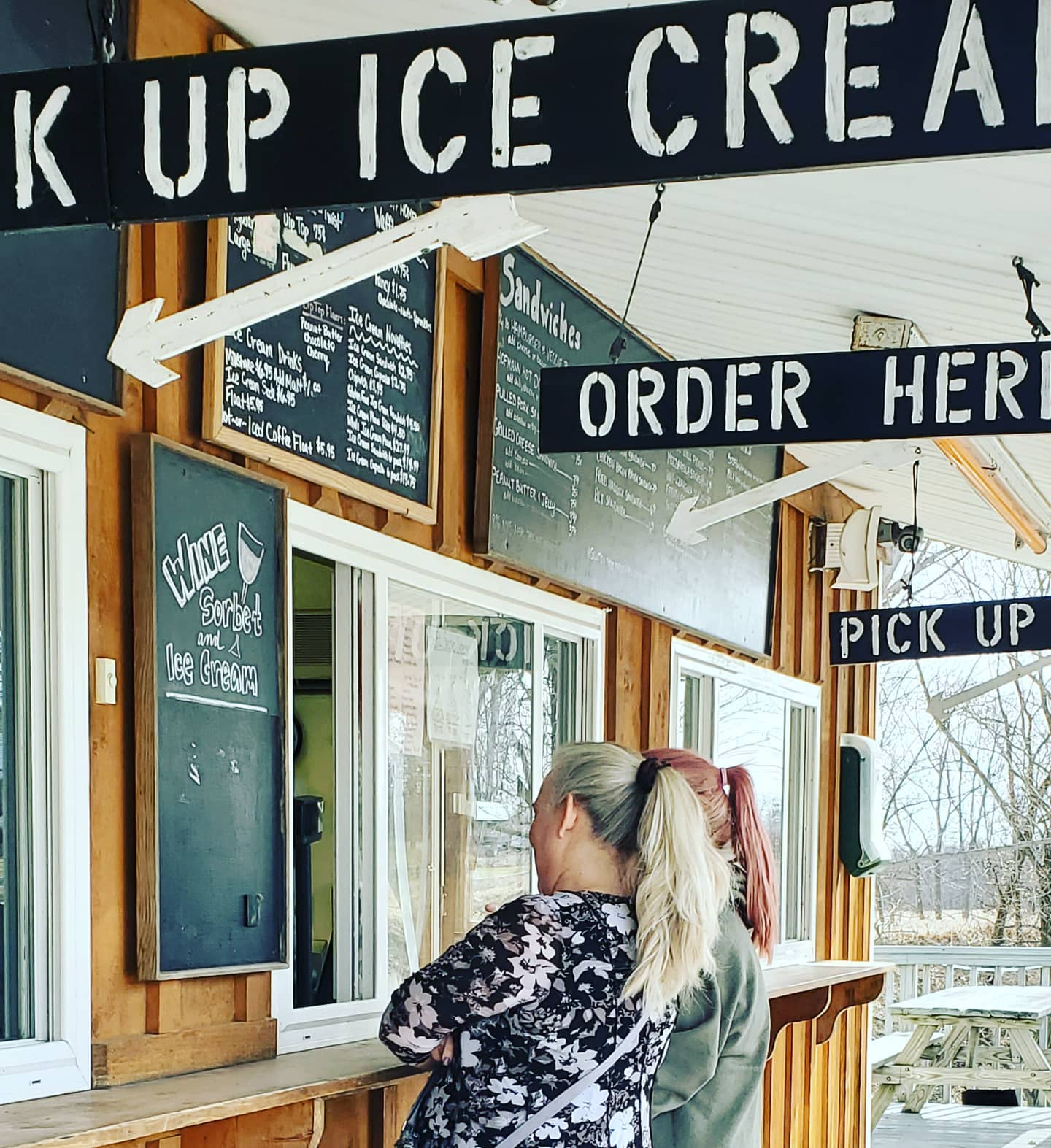 Cayuga Lake Creamery
8421 State Route 89,
Interlaken, NY 14847
Current Hours

Friday – Saturday

12:00 pm – 7:30 pm

Wednesday, Thursday, Sunday

12:00 pm – 7:00 pm

Monday & Tuesday

CLOSED

Spring & Fall Hours

Monday – Sunday

12:00 pm – 7:00 pm

Winter Hours

Friday – Sunday

12:00 pm – 5:00 pm

Monday -Thursday

open by chance. Please call ahead.
The Creamery is a year-round business, though our busy-ness has a wide seasonal variance.
At our Interlaken store, hours tend to taper by late fall going into winter but generally you can count on us being open Friday to Sunday year round. We try to keep to our posted hours as much as possible. However we may occasionally close in inclement weather or you might find us open "by chance" on those surprise nice weather days in winter and spring.
On "open by chance" days, we generally have all of our hard ice cream flavors and can take your orders for cakes or specialty items. Soft-serve is not routinely available during "by chance" hours or in general in winter unless it is a school break. We also have a more limited food menu available.
You are welcome to call ahead to place a food or packed pint or quart order and we can have it ready for pick-up. Check our Instagram or Facebook page for available flavors or call if you are curious if your favorite is in the dipping cabinet. Let us know if there is one you would like that is not currently available & we will see if it can be added to our production list!